Hire Tinkerbell the VW Camper Van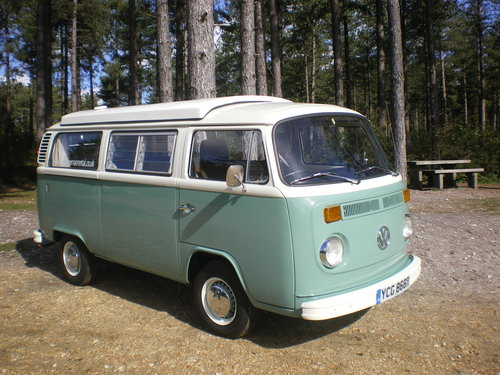 Have a magical time in Tinkerbell.
Our new addition for 2011.
Tinkerbell is a late Devon T2 bay window, she is four berth with double rock and roll bed downstairs and twin bunks in the poptop for the children. She has a two ring gas burner, sink and 12v fridge set in a luxurious oak veneer side unit. Fully overhauled and equipped with a lively 1800cc aircooled engine she is ready to take you on an adventure.
Inside Tinkerbell